I just spent a few days away in the Lake District.  It's a beautiful part of England, and a great place to get away to relax and slow your pace down a bit.  Living in London at present, I notice that it takes a couple of days for me to properly unwind and appreciate the peace and quiet and nature on offer when coming to the Lakes.  Day 1 my head is usually wrapped up in something and I don't fully appreciate my surroundings.  By day 3 or so I can happily just stare at a tree for 30 minutes or so (well maybe 15 minutes).  Usually at the moment however I also come back after three or four days.  It'd be good to spend a full week or two there and see what happens, or even go full Walden and spend a year there.
This time I did one big walk, hiking from Skelwith up to Swirl How in the Coniston set of fells.  It's 2630 feet high, just 3 feet shorter than the Old Man of Coniston.  The walk there and back took about 7 hours.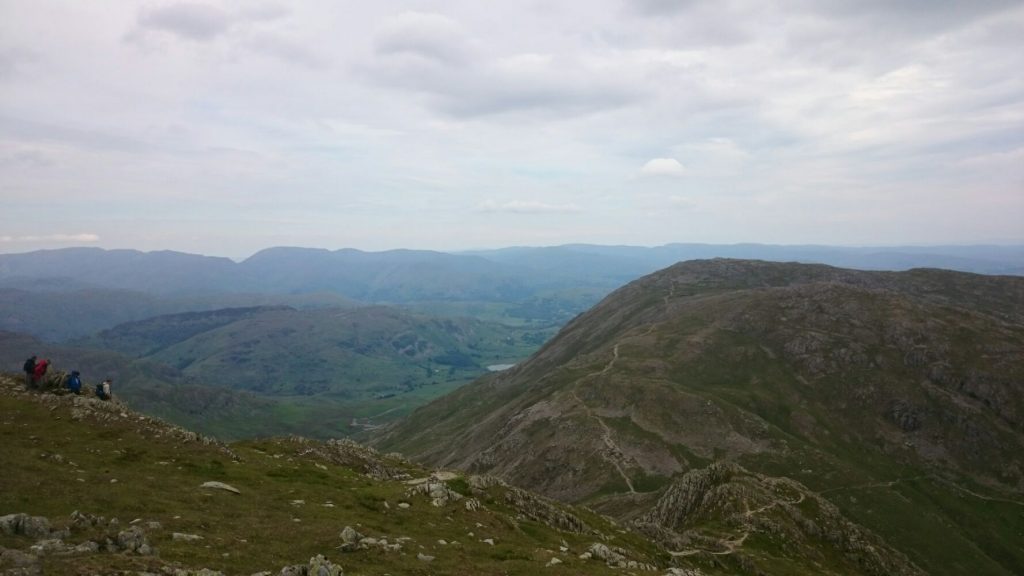 One of my favourite views that I've come across in the Lakes is en route to Little Langdale, looking through the Blea Tarn pass towards the Langdale Pikes.  This is a set of peaks rising from the Langdale Valley.  They have great names like Pike O'Blisco, Harrison Stickle, Sergeant Man, Pavey Ark, etc.
(Question: If you cross a stream near Harrison Stickle, is it a Harrison Ford?  Answer: yes. yes it is.)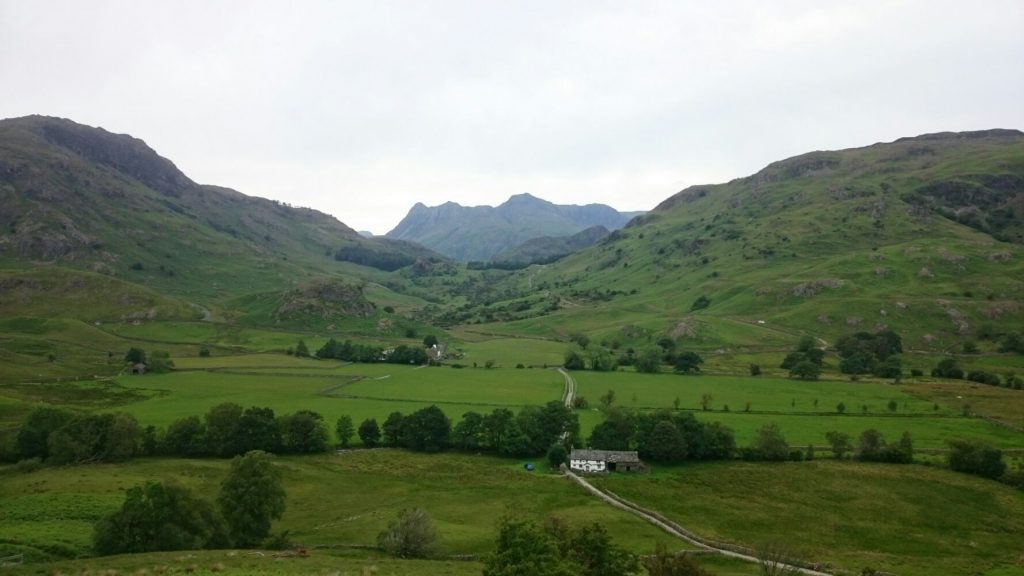 We did a couple of shorter walks too.  One up the excellently named Iron Keld, leading towards Black Crag.  The signpost on the way is great – you have a choice of paths leading to either "Sunny Brow", or "Iron Keld" and "Black Crag".  It feels a  bit like choosing between Hobbiton and Mordor.  But for reference, Iron Keld is much more fun than Sunny Brow – it's an old pine plantation.
The other short walk was up Loughrigg Fell, which joins Skelwith Bridge and Ambleside.   It's a low fell but a beauty.  When you get near the top it is has lots of gentle undulations, lots of little paths to explore, and some great panoramic views – down towards Ambleside, over to Windermere, great views of Grasmere and Rydal Water.  This time of year it is covered in ferns and looks a little bit like Tellytubby Land in my opinion.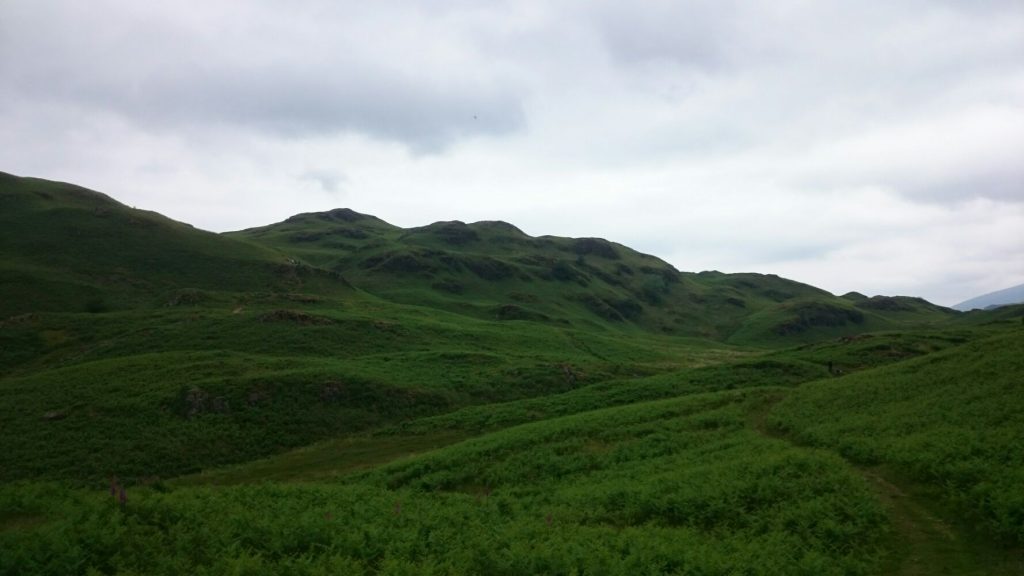 Loughrigg Tarn is a total beauty spot.  An idyllic smallish tarn on the south side of Loughrigg.  A good spot for taking a dog for a swim and looking over towards the Langdale Pikes from a different angle.  You get a good view down to it from the top of Loughrigg.
I can highly recommend a trip to the Lakes.